3DMark получил крупное обновление до версии 2.0.1979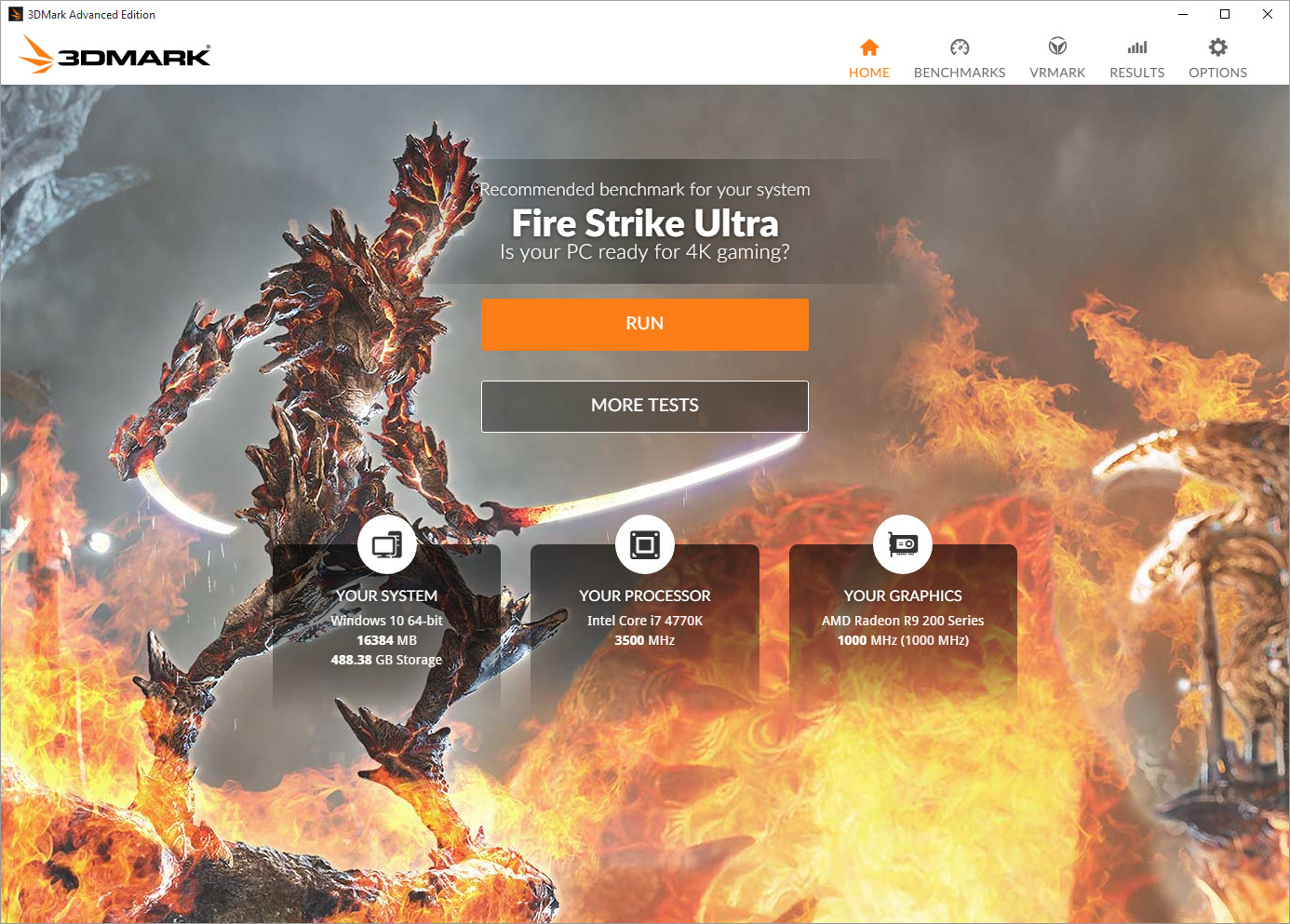 New in v2.0.1979
3DMark UI has been redesigned and rebuilt to be faster and more flexible.
Home screen recommends the best test for your PC based on your system details.
Run other benchmarks and feature tests from the Benchmarks screen.
Russian localization.
Improved
Each benchmark test can now be updated independently.
Ice Storm Extreme and Ice Storm Unlimited are unlocked in 3DMark Basic Edition.
SystemInfo module updated to 4.43 for improved hardware detection.
VRMark preview
Explore two test scenes in a preview of VRMark, our new benchmark for VR systems. The preview does not produce a score.
The VRMark preview is not available in 3DMark Basic Edition or the Steam demo.
Fixed
Workaround for the AMD driver issue where the preview videos in the UI caused some AMD graphics cards to use low power mode and run at lower clock speeds.
Качаем в Steam или с официального сайта.